Force and Flow brings together the best of Eastern and Western approaches to Mind-Body Fitness and Holistic Wellness in a relevant and accessible practice for today's world. Our services are geared to help you discover a more unified and integrated way of being in which you can experience balance and flexibility while answering to different gravitational pulls in your life, grace and ease in your orbital relationships, and a unique style and harmony with the natural pulses and pulls of your body and your environment.
Sustainable Health
Medical Qi Gong is "Life Energy Cultivation": improve mental and physical health by moving mind, body and heart into alignment.
Balance & Alignment
Through yoga, pilates, & other moving meditations we learn to embody fluid strength and find dynamic balance and alignment.
Stress & Pain Management
Reduce stress, release pain and balance the body, heart and mind through hands on therapeutics & coaching.
The Art of Presence
Discover the power of attuning your senses to how you're creating and composing perception in the moment.
Recent Posts
Check out our blog for informative articles, updates and inspiration. Write us with questions and topics you'd like to hear more about.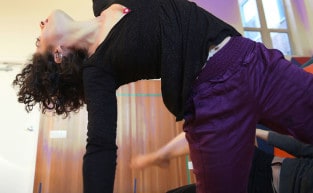 Photo by Marielise Gouléne EXPERIENCE THE AWARD WINNING FORCE & FLOW APPROACH TO CORE STRENGTH Connecting to Cor…
Force and Flow
Group Classes
Mind Body Wellness
Pilates
Qi Gong
Self-Care
Strength Training
Stretching
yoga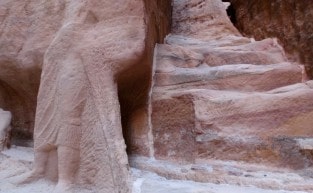 He's rock solid, this figure carved into the stone of Petra. He couldn't flee when earthquakes destroyed the city and…
Chronic Pain
Mind Body Awareness
Pilates
Qi Gong
Self-Care
Strength Training
Stress
yoga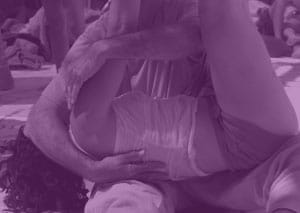 Valentines Day Couples Bodywork Workshop The Art of Healing Touch Saturday, February 15 from 6 – 8 PM Sunday,…
bodywork
Couple's Workshop
Massage
Partner Stretching
Release and Replenish